Your One Stop Shop
For All Your
Outdoor Grilling
Needs
South Florida Grill Service & Supplies
Want a brand new outdoor kitchen? We will help you design your dream outdoor kitchen to the way you've always wanted. From the countertops, to the grill itself, we will make your outdoor kitchen the perfect place to grill and host a barbecue.
If your grill is not working the way you like or is past the point of refurbishment, come check out our entire showroom! We have the most popular and top of the line grills in stock in our showroom.
Our grill repair service crew is highly qualified and experienced to provide you a solution for a grill in need of repair. We are able to repair almost any gas grill provided we have the right replacement parts and can rely on the time and the weather conditions to do the job safely.
One of the most popular service requests, we get at The Grill Doctor, is our full-blown deep cleaning. Well, cleaning is a very vague term when it comes down to deep-cleaning a bbq grill that has not been cleaned in a long time.
Regardless of the size of your tank, our propane station will have you in and out so you can get your grill back doing what it does best in no time. Also, take advantage of our frequent filler rewards program where you get 50% off your 5th 20 lb tank refill. If you happen to have an RV that requires propane, you can count on us!
If you're in need of any new grill parts, we stock new, original and after-market burners, heat shields, hoses, regulators, cooking grids, fittings and ignitors to get your grill back working to the way you want it. Now that your grill is fully functional, check out all of our accessories to get the most out of your grilling experience.
Check Out Our New
Online Store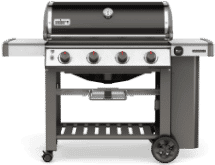 See our entire grill selection, outdoor kitchens, parts and accessories that can be delivered right to your door.

Welcome to The Grill Doctor
The Grill Doctor aims to be your one stop shop for all of your outdoor grilling needs. We specialize in selling and servicing gas barbecue grills, building  custom outdoor kitchens, propane fill-ups/ tank exchanges, and complete grill refurbishment.
Our professional service is 5 star rated based on our Google reviews. We are gas licensed by the State of Florida and provide professional gas grill repair. We area also A+Rated by the Better Business Bureau.
Reach us at 1-800-434-1750, 561-305-5077 (Boca) or 954-973-3327.
Mon - Fri 08:00am - 5:00pm EST
Sat & Sun 09:00am - 2:00pm EST
Sunday: Closed
Why? It's simple:
We are currently a 4.4 star company on gas grill provider in Angie's List.We enjoy the best reviews on the web. We are gas licensed by the State of Florida We provide professional gas grill repair for the major grill manufacturers e.g. Weber, Lynx, Solaire, Lazyman besides servicing over 55 different grill brands. We set the standard in professional barbecue grill cleaning and grill repair service.
Now if you happen to be in the market for a quality free standing or built-in gas grill , a custom-made summer kitchen at a very competitive price you will deal with some of the best in the grill trade industry. The Grill Doctor's promise.